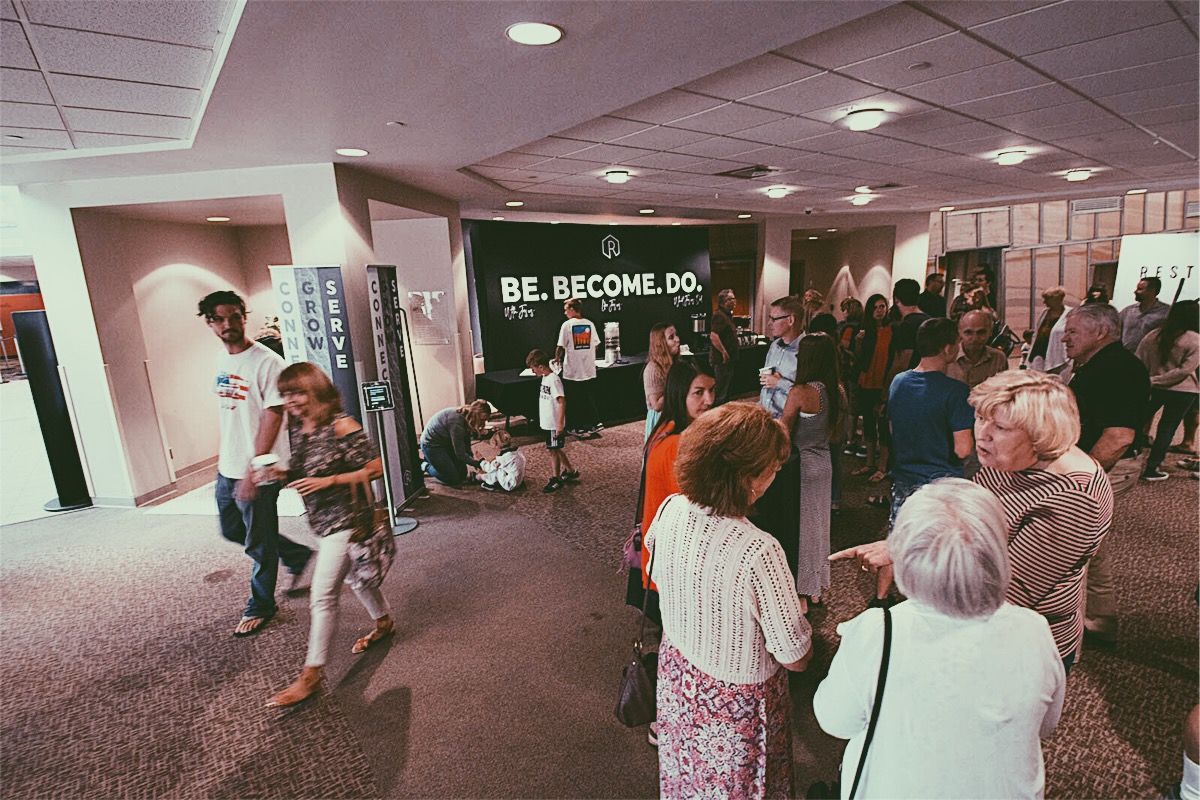 GETTING TO KNOW EACH OTHER
We know meeting someone for the first time can be intimidating, and going to a new church for the first time can be nerve-racking. We want to help make your first experience at Restoration a great one!
SERVICE TIMES
SUNDAY MORNINGS: 9:30AM
LOCATION AND DIRECTIONS
Restoration meets at the Arvada Center for the Arts and Humanities.
Find our location address by clicking here.
WHAT CAN I EXPECT?
HOW LONG IS A RESTORATION GATHERING?
In total, a Restoration gathering is about 80 minutes in length. Each gathering consists of an extended time of worship up front, followed by a teaching from our speaking team and a time for reflection and prayer. Prayer is always available from our prayer team at any point on a Sunday gathering.
WHAT'S THE CULTURE LIKE AT RESTORATION?
We are an authentic faith community on a journey together, intent on restoring relationships with God, between ourselves, in our neighborhoods, and throughout the wider world. At the center of our gatherings is the pursuit of God's presence, where hearts are transformed and lives are changed.
WHAT ABOUT MY KIDS?
We believe that kids should have a blast at church every single week - and at Restoration Kids, we make this a priority. The other thing we make a priority is your KIDS safety.
Because of that, we have a detailed check-in process for our Restoration Kids program the first time that you visit. Restoration Kids is offered at every gathering for kids FROM BIRTH through Grade 5.
LET US KNOW YOU ARE COMING!
Ready to check out Restoration in person? We can't wait to meet you in person. Simply fill out the form below and we'll make sure to give you the VIP treatment upon your first visit.